莫雯
团队名称:刘安丰所在团队
团队介绍:The team consists of all the doctoral students and master students by the name of Anfeng Liu.The main researches are Group aware network,Wireless mobile network,Wireless Sensor Networks,etc.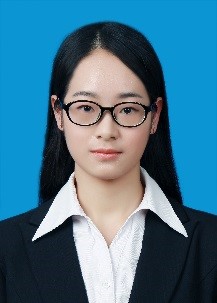 团队成员介绍:
莫雯,2020年湘潭大学保送硕士研究生,计算机学院。邮箱:mowen2016550825@163.com
[1] W. Mo, Z. Li, Z. Zeng, N. Xiong, S. Zhang, A. Liu. SCTD: A Spatiotemporal Correlation Truth Discovery Scheme for Security Management of Data Platform, Accepted by Future generation computer systems, ISSN 0167-739X (SCI, IF: 7.307).
[2] W. Mo, W. Liu, G. Huang, N. Xiong, A. Liu, S. Zhang. A Cloud-Assisted Reliable Trust Computing Scheme for Data Collection in Internet of Things. IEEE Transactions on Industrial Informatics, vol. 18, no. 7, pp. 4969-4980, 2022. DoI: http//doi.org/10.1109/TII.2021.3108149, 2021, ISSN: 1551-3203 (SCI, IF: 10.215). In 2021-8-22.

[2] W. Mo, T. Wang, S. Zhang, J. Zhang. An Active and Verifiable Trust Evaluation Approach for Edge Computing. Journal of Cloud Computing-Advances Systems and Applications, vol. 9, no. 51, DoI: https://doi.org/10.1186/s13677-020-00202-w, 2020. ISSN: 2192-113X (SCI &EI, IF: 2.788). in 2020-9-10.