Shah Fahad
团队名称:人工智能物联网(AIoT)与地质地球物理实验室
团队介绍:研究人工智能和物联网在地质和地球物理中的应用,包括在地球物理仪器、地球物理信号处理、岩石物理、地球物理勘探、地质灾害监测与预警、环境与工程地球物理等方向研究中融入人工智能和物联网。团队拥有高级职称研究人员6人,工程师3人,研究生18人,大学生创新创业团队成员8人。欢迎对AIoT在地质地球物理中应用感兴趣的同行和同学加入。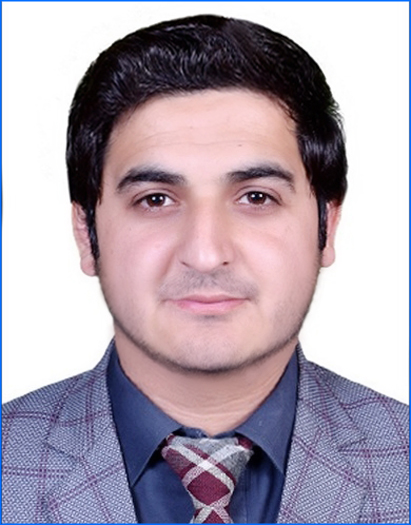 团队成员介绍:
地质地球物理,2021

Shah Fahad
Contact: +923455720144
Email: shahf4600@gmail.com
Personal Information:
Father Name: Marghoob Khan.
Birth Date: 1 May 1997.
CNIC: 16101-5599286-9
Domicile: Mardan, KPK.
Nationality: Pakistani.
Religion: Islam.
Married Status: Single.
Address: Village Ismail zai tehsil Garhi Kapura,
District Mardan, KPK Pakistan.
Objective:
To seek a challenging job in a prestigious organization where I can utilize my professional potential in strategic decision making of organization with an opportunity of career growth. Having an apex vision to serve with dedication, passion and professional commitment, integrity in an agile way by utilizing my utmost potential.
Academics:
· BS Geology (4 years, 2016-2020) (3.83 CGPA):
o Department of Geology, Abdul Wali khan University Mardan.
o 3rd Position.
· Higher Secondary School Certificate (Pre-Medical 2015):
o Edwardes College Peshawar, BISE Peshawar.
o Grade: A
· Secondary School Certificate (Science, 2013):
o Mardan, Khyber Pakhtunkhwa.
o Grade: A1
Major courses studied in Bs:
Geology and Geomorphology Sedimentory petrology
Igneous petrology Metamorphic petrology
Sequence stratigraphy Petroleum geology
Basin modeling Engineering geology
Geology of Pakistan Geophysics
Economic geology Hydrogeology
Environmental geology Minerology
Seismic interpretation
Geological Field Experience:
o Geology and sedimentology of salt Range (Eastern, central, western).
o Detailed field trip covering stratigraphy, lithofacies, paleontology and sedimentary depositional System of Attock cherat ranges.
o Geology of Northern areas of Pakistan (Malaknd, Swat, shangla, Besham, chilas and jijal complex).
o Geology of Hazara basin
o Field trip to Mohammand Dam.
Awards and Honors:
o Awarded by Prime Minister LAPTOP Scheme.
o Third position in BS Geology.
o Awarded by Cash Prize in Pakistan association of petroleum Geoscientist (PAPG) Geology.
o Awarded by Shield Prize in All Pakistan geoscientist association (APGA) workshop.
Work Experience:
o One-year Experience as Geologist at National Engineering Services Pakistan (NESPAK).
o One-month internship in Sedimentology and geotechnical Lab, National Center of excellence in Geology.
o Four-month internship in Koto hydropower project with Sichuan-Sarwar-Silian-Chongqing Luyang.
o Pakistan museum of National History Islamabad, Pakistan (PMNH).
Computer Skills:
· Arc Gis · Geographix Software · Corel draw Software
· Microsoft Office · Email Communication · Internet surfing and browsing. · Internet search for Scientific Publications at regular basis.
Course:
o Basic Training in geological Mapping by using different software's.
o Technical and Vocational Training Course related material testing from haris institute of technology Peshawar register with trade testing board Peshawar Pakistan.
Languages:
· Read, Write and Speak English, Pashto and Urdu.
Interests
· Reading books · Travelling · Playing (Cricket, Football).