古巴拉 (Hanaa Gamal)
团队名称:人工智能物联网(AIoT)与地质地球物理实验室
团队介绍:研究人工智能和物联网在地质和地球物理中的应用,包括在地球物理仪器、地球物理信号处理、岩石物理、地球物理勘探、地质灾害监测与预警、环境与工程地球物理等方向研究中融入人工智能和物联网。团队拥有高级职称研究人员6人,工程师3人,研究生18人,大学生创新创业团队成员8人。欢迎对AIoT在地质地球物理中应用感兴趣的同行和同学加入。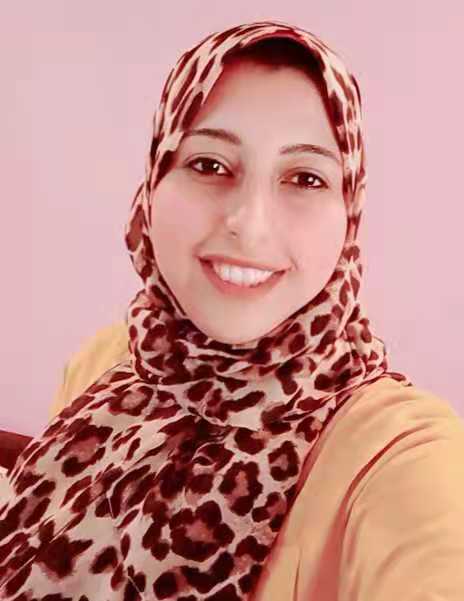 团队成员介绍:
SIP prospecting for ore deposit, 2021
Hanaa Gamal Abd-El Azeem Ghobara
Nationality : Egyptian Phone No. (+20)1287172528 Email : geo.hanaagamal@gmail.com
wechat Id : HanaaGhobara-96
About me: My name is Hanaa , I am from Egypt. I have completed my undergraduate studies in geosciences from facuty of science Tanta university in Egypt, with excellent grade.Then I spent one year studying in pre-master studying petrology and geochemistry of rocks and minerals.
After finishing I felt that I still need to gain deeper in that research field because it is really an exciting and important field.
EDUCATION
Pre-Master in Petrology and Geochemistry of Rocks and Minerals, Tanta University , Egypt . 2019 – 2020
Project: Economic Importance of Metamorphic Rocks and Minerals – Excellent
B. Sc. Geology, Faculty of Science, Tanta University , Egypt. 2015 – 2019
Cumulative grade: Excellence with honours - GPA: [3.61] - Rank: 2nd over department.
Projects: Made 2 graduation projects
· Mineral Exploration and Economics "applied at El Beida Area, Eastern Desert of Egypt" – Excellent.
· Sand Mining "strategies and Environmental impacts" – Excellent.
Jun 2015 : GENERAL SECONDARY EDUCATION : Ebiar secondary school for girls, Kafr Elzayat ,El Gharbia , Egypt.

RESEARCH/AREA oF INTEREST :
Research interest includes Geophysical prospecting , intelligent Geophysics , Minerals and Economic ores Exploration by using different geological and geophysical exploration methods such as non ferrous metal mineral exploration based on Induced Polarization (IP) .
Also , I have great interest in all aspects of geology such as petrology , Geochemistry of rocks and minerals and their economic importance .
TRAINING AND EXPERIENCE
Nuclear Materials Authority
Intern – 2018
· Attended training in Ore Dressing Department.
· Worked on some topics like determining minerals identification, minerals properties, locations of elements, determination of mineral composition and measurement of liberation.
Agiba Petroleum Company
Intern – 2017
· Attended training in Exploration Department for two weeks.
· Studied topics like Operation Geology, Geophysics and Advanced Petrophysics.
Khalda Petroleum Company
Intern – 2017
· Attended training in Exploration Department for two weeks.
· Studied topics like Mineral wealth and its importance, Remote sensing, Drilling, Preparing wells for completion, Casing Design, Basic open hole logging.
Egyptian Petroleum research institute
Intern – 2016
· Attended Training about Scientific research "geophysical methods in exploration of economic ores.
· Studied topics like Drilling fluids and Petroleum Geology.
FIELD TRIPS
-Field trip to Quseir, Al Bahr Al Ahmar, Egypt for about five days on March 2020 .
-Field trip to Sinai , St Catherine and Taba for about five days on March 2019.
-Field trip to El Fayoum for about four days on March 2018.
- Field trip to Abu Rawash on March 2017.
EXTRA ACTIVITIES AND CONFERENCES :
-A member of El Medan association of Tanta Science Student Union (2019).
- A member of American Association of petroleum Geologists (AAPG - TUSC ) .
-A member of Scientific Research Team and Human Resource Team .
-Event about Scientific programs used in field of geology at Tanta university in 2017.
-Event about " How you can start Scientific research ?" by Sclumberger company at Tanta University in 2018 .
COMMUNICATION AND INTERPERSONAL SKILLS
Communication skills
◦ Good communication skills
◦ Able to concentrate for long period
◦ Attention to details
Personal Skills
◦ Good in teamwork and adaptability .
◦ Strategic thinking
◦ Problem solving
◦ Learning new things in short time
◦ Interactive and fast enough to learn new technologies and sciences.
LANGUAGE SKILLS
· Arabic: Native - Mother Tongue.
· English: Professional working proficiency – B2 level.
DIGITAL SKILLS
social Media Microsoft Office: Word, Excel, Access, Power Point, Outlook.
Google suite (Gmail Google Drive Google Slide Google Docs Google Sheets Google Forms Google).
Video Conferencing (Zoom Skype Google Hangout) .